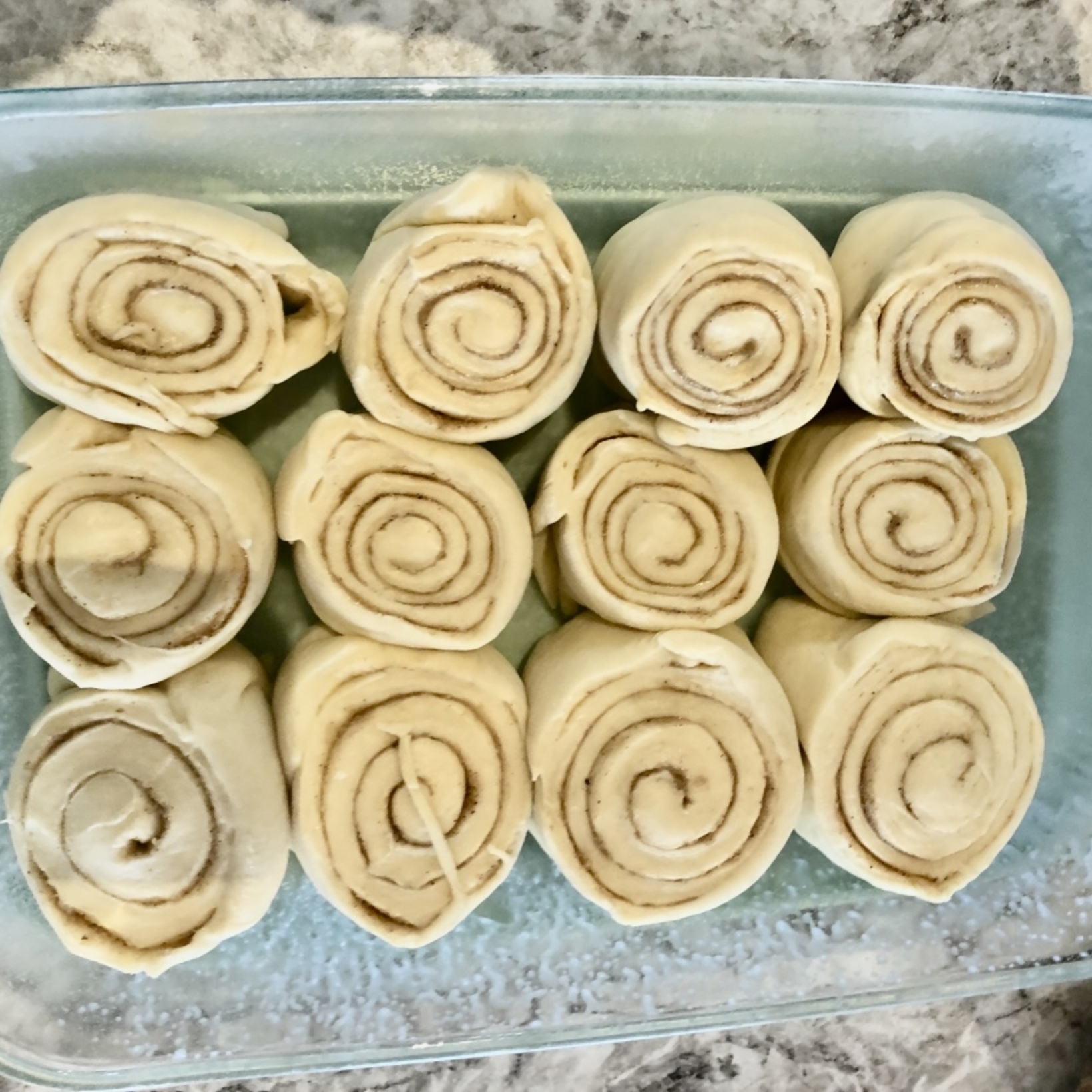 Josie's Maple Cream Cinnamon Rolls
You may know I love to bake. And during the holiday season, my entire family loves to help me out in the kitchen.
Our favorite Maple Cream Cinnamon Roll recipe is below. Try it out and share a photo to our social media of the result!
Prep Time 2 hrs 30 mins
Cook Time 15 mins
Total Time 2 hrs 45 mins
Servings: 24 rolls
Ingredients
Dough
· 3 cups Luke warm water
· 3 tbsp Fast acting yeast
· 2 tbsp Sugar
· 1 Cup Sugar
· 1/2 cup butter softened
· 1 Egg
· 1 tbsp Salt
· 5-6 + cups Flour
Filling
· 1/2 cup melted butter
· 1/2 cup Organic Pure Maine Maple Sugar
· 2 TBS cinnamon
Frosting
· Organic Pure Maple Cream
Instructions
1. Start out by mixing the luke warm water, yeast and 2 tablespoon of sugar.
2. Let grow from about 10 minutes to make sure yeast is good.
3. Then add remaining sugar, butter, egg, salt.
4. Start mixer and add flour 1 cup at a time. Around 4 cups go to ½ C at a time and allow a minute or two in between the next addition so the flour can be throughly mixed in. (About 5-6 cups total- see note).
5. Once the desired texture is reached- so it is slightly sticky and has a shine to it, mix for another 2-3 minutes.
6. Sift flour on a clean counter where you will rough out the dough.
7. Tip the bowl over on side. This will let the dough rise out of the bowl and onto the flour with out sticking to the counter.
8. Cover with a towel help to warm the dough and speed up rising. Let rise about 2-3 hours.
9. When ready to prepare rolls, melt about 2-3 tablespoon butter on large cookie sheet. I like to do this by putting the butter chunk on the cookie sheet and placing the cookie sheet in the oven while it is preheating.
10. Roll out dough with rolling pin to about ¼ inch thick and in as much as a rectangular form as possible
11. Pour melted butter over surface and smooth out
12. Sprinkle maple sugar and cinnamon over butter.
13. Roll up dough
14. Cut into 1-1.5-inch-wide rolls
15. Place on a greased pan and let rise for 20 minutes more
16. Bake at 350 for about 20 minutes
Frosting
1. When ready to eat, warm the cinnamon roll and spread maple cream over the top
Easily Purchase the Organic Maple Sugar and Cream by clicking the links below!